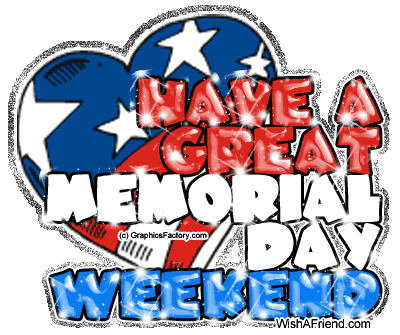 Memorial Day Weekend conjures many images in the minds of Americans.
For lots of kids (and teachers) it means school is out or close to being out.
Many people see it as the first time the pools are open.
Frequently firing up the grill for family and friends is involved,
and of course nationally it is a day of rememberance.
This year for us it means a "staycation". A weekend off at home with no housework, no errands, no drudgery. Just the pretense that we have headed out of town for fun in the sun! And I for one am looking at it with great anticipation!
However you celebrate, have a great one and see you next week!